Managed Cloud service SAP S / 4 HANA service
SAP S / 4 HANA is the latest generation of SAP ERP software, based on SAP HANA in-memory database technology. Generally speaking, ERP software is basis of business of any modern company, through which all business processes of the company are integrated, such as production processes, procurement, finance.
The service itself, i.e. the Managed Cloud service of the S / 4 HANA service is based on the use of resources from a dedicated cluster of physical servers, fully compliant with SAP TDI standards, as well as storage systems that deliver resources from SSD, SAS and NL-SAS drives. The entire infrastructure is fully compliant with TDI Phase 5 requirements, as well as with the VMware vCloud Ready competency.
The service is implemented on virtual servers, on VMware ESXi hypervisor and fully organized in accordance with SAP notes for the implementation of the S / 4 HANA platform on virtual servers. This has achieved a number of advantages, such as high availability built into the infrastructure level, eliminating hardware connectivity and reducing downtime needs due to maintenance.
Advanced analytics
The SAP S / 4 HANA software solution provides excellent analytical properties, due to the design of the platform itself, which stores all data from the database in RAM.
High performance
SAP S / 4 HANA is a service implemented on a dedicated platform, where all data is stored in the server's memory, while persistence is enabled by using SSDs.
Flexible approach
Access to the software is possible via a traditional client or via an advanced Fiori interface, which is available via a Web browser from a large number of platforms.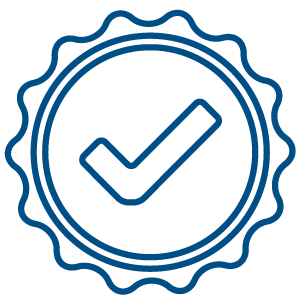 Data integrity
SAP S / 4 HANA can be ensured in terms of data integrity at multiple points, at the backup level and by introducing system replicas at the DR location.
Scalability
Depending on the growth of user data, SAP S / 4 HANA can be easily scaled in terms of required resources, because the service is implemented on the vSphere platform.
The infrastructure is organized in two locations, in two Tier 3 data centres, physically located about 100 km away, with an equivalent range of services.
Data backups are formed using dedicated tools for virtual infrastructure backup, which, in addition to the basic backup function, also have integration with the SAP Backint interface for HANA service backup.
In addition to basic data provision services, backup, remote backup, users have access to DR services at the HANA service level, using system replication at the HANA service level, where an asynchronous replica of the HANA service is formed in the remote data centre.
Kontaktirajte nas za više detalja
ili zatražite ponudu
Rapid Migracija na SAP S/4 HANA
Business intelligence za velika i srednja preduzeća